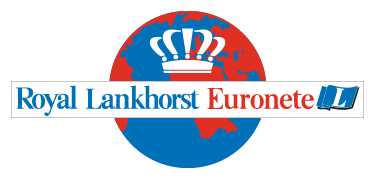 About us
Royal Lankhorst Euronete's focus is on building World Class, globally competitive businesses through innovation and targeted marketing efforts. In so doing it strives to create 'added value' for customers, and achieve long-lasting value for shareholders.
Royal Lankhorst Euronete employs people in the Netherlands and worldwide. Our employees are our greatest asset - their knowledge, skills, commitment and continued professional development are fundamental to our continued success.
Commitment to social and ethical policies underpins every aspect of the Royal Lankhorst Euronete business. As does environmental sustainability; through improvements in manufacturing processes, the use of Green energy, logistics and product training, we are reducing our carbon footprint year-on-year.
Currently Royal Lankhorst Euronete comprises three divisions that operate worldwide with their own products and services:
• Rope Division
• Engineered Products Division
• Yarn Division
In 2012 the Royal Lankhorst Euronete Group was acquired by WireCo WorldGroup Inc, a global leader in the production of wire rope, electromechanical cable and major producer of wire products, headquartered in Kansas City, USA.
Contact
Visiting address
Prinsengracht 2
8607 AD Sneek
The Netherlands
Delivery address
Selfhelpweg 14
8607 AB Sneek
Open
Monday - Friday
07:15 - 16:00 hour